I went on a job interview today, hopefully it will pan out. In the meantime, I set up an Etsy shop to sell my garlands, wreaths, and some vintage items. I made a pink garland that turned out nicely:
And a simple rag garland in fabrics from Moda Historical Blenders. I've fallen in love with fabric honey buns - so many different things to make besides quilts. I didn't even make the whole honey bun, and it's long enough to swag across one of those big bathroom mirrors. I'l make some small wreaths with the rest.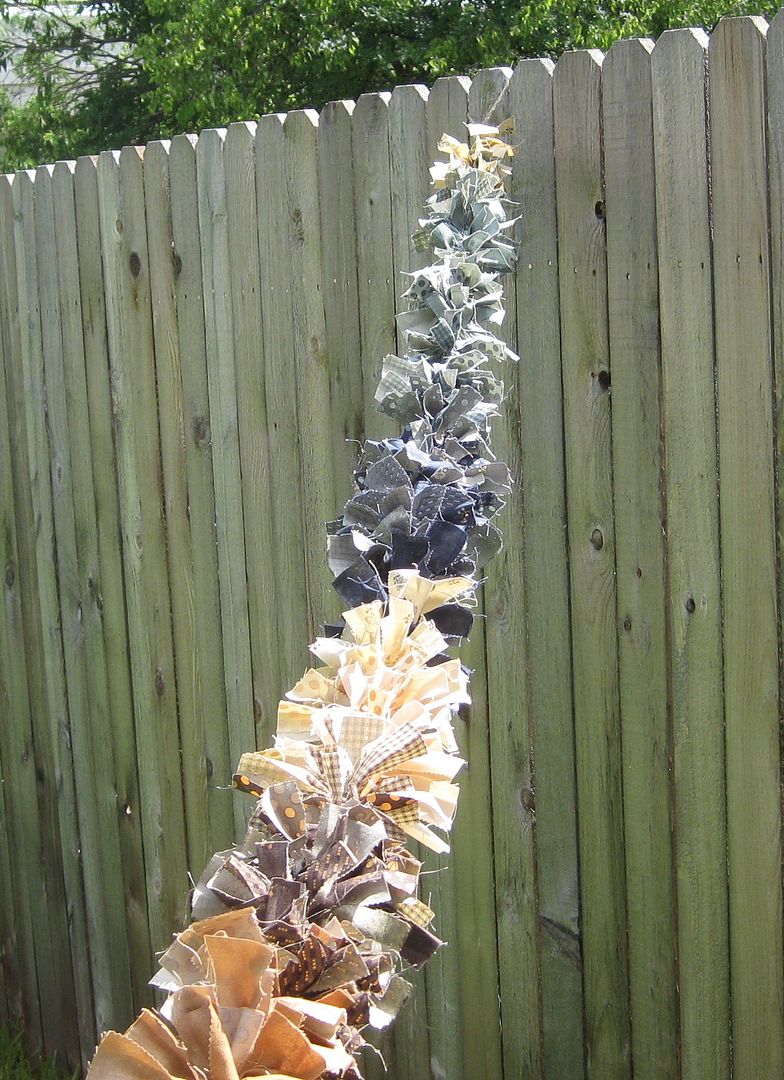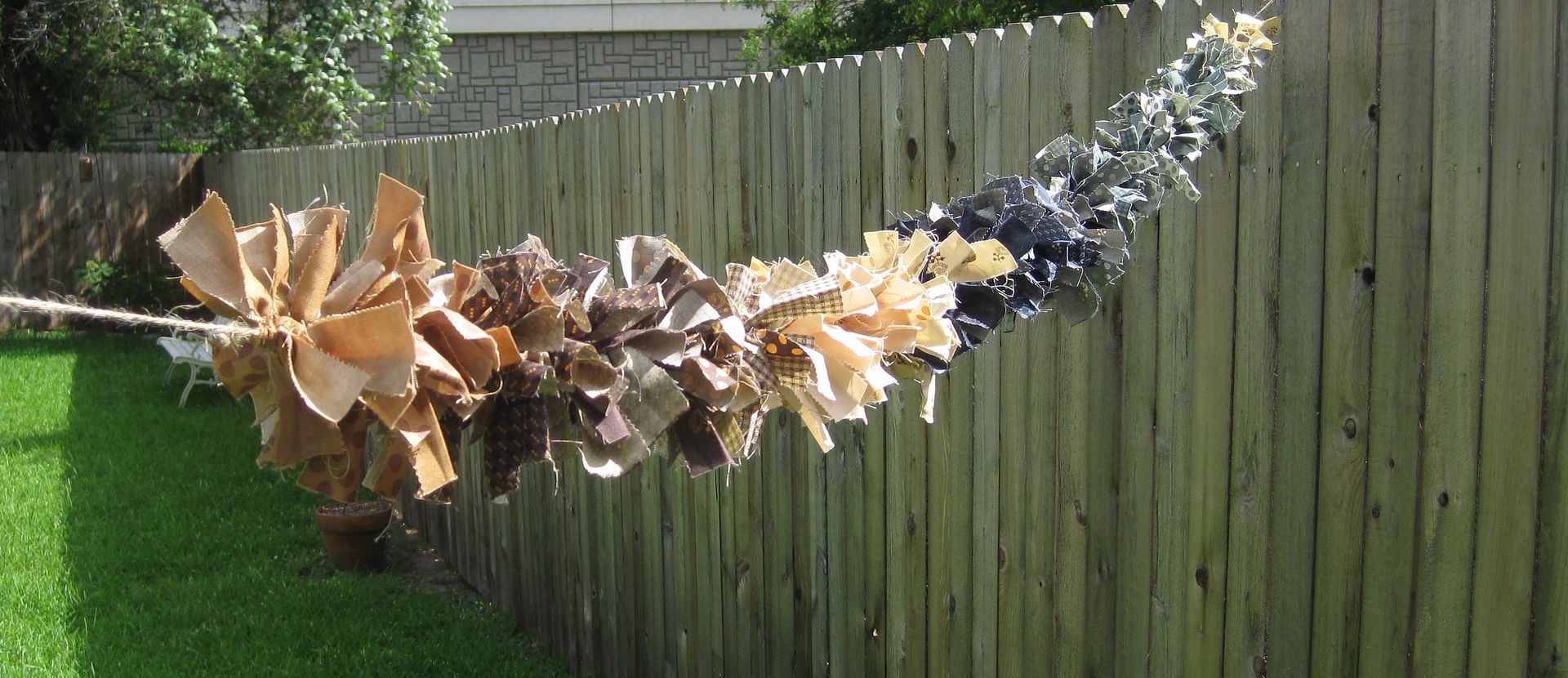 And I hung the reception table backdrop garland on the fence to get a good shot of it in the sunlight.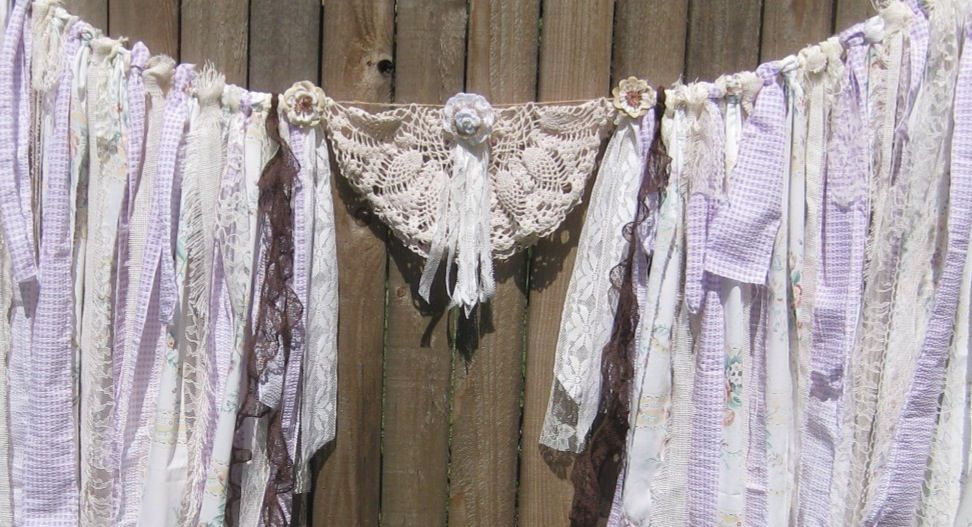 I cleared out a garment bag in the closet to store them until they sell to keep the dust off. So this isn't all about my shop, but it's called Misty's Emporium.